Some cool electric makeup mirrors photos:
Silk Road #six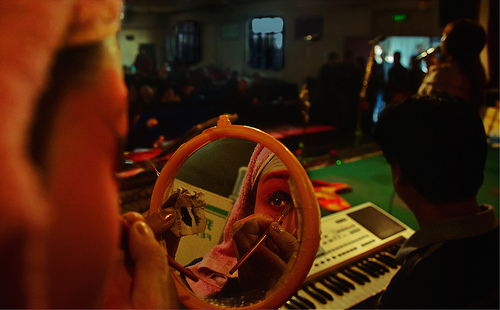 Image by Jonathan Kos-Read
roadside opera
I was paired with Syahrel Azha Hashim for round 10. His challenge was:
Because you are in China, take a image that consists of a fusion of modern day and standard…it can either be architecture…culture, fashion or whatever as extended as you can see the fusion of both world.
I am late posting this simply because I had an additional image in thoughts. But I've been on the road so couldn't shoot it. But then yesterday we drove past this tiny roadside Chinese Opera theater in the middle of the desert.