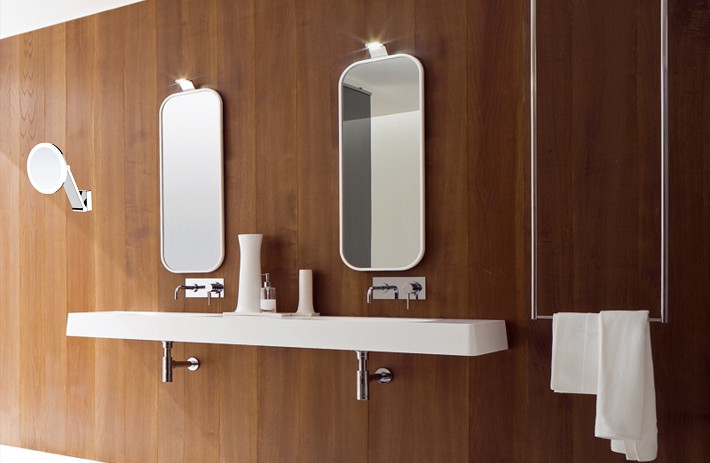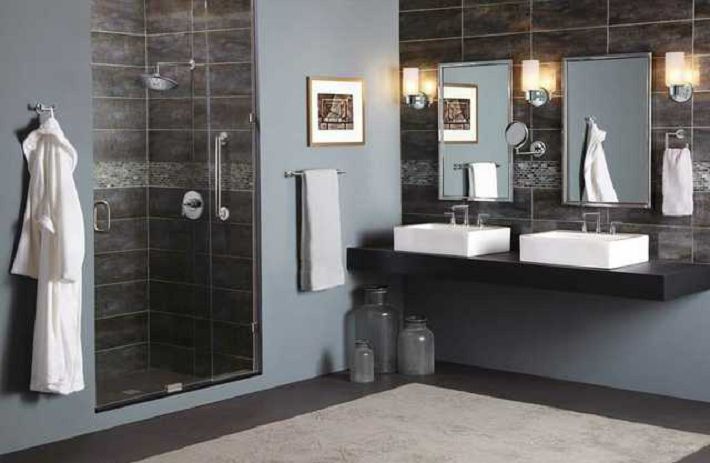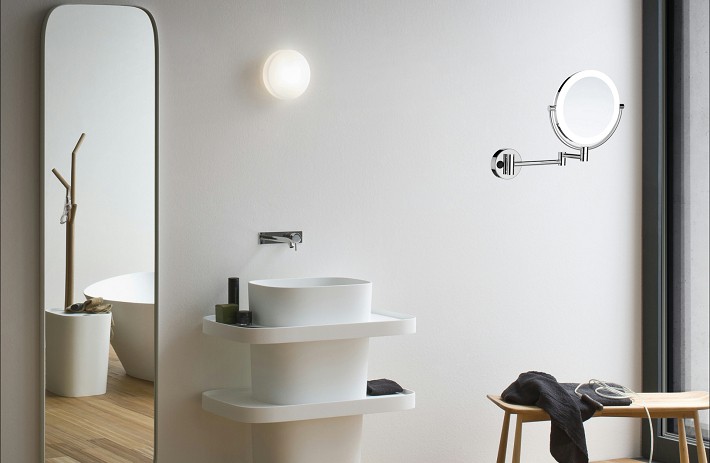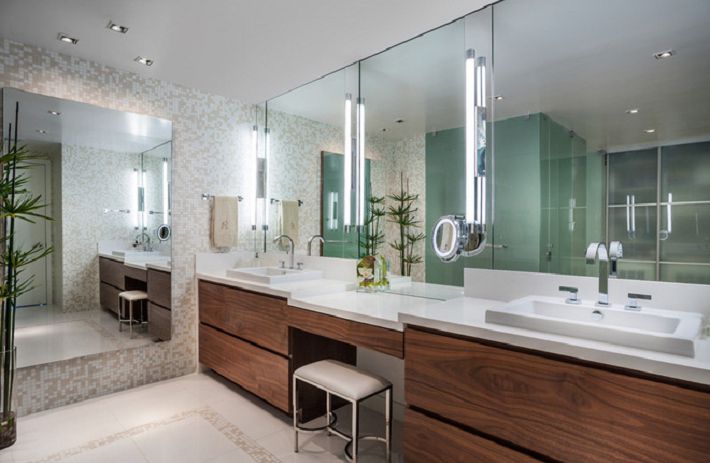 Makeup Mirror China Manufacturer and Shower Caddy China Factory
As a professional makeup mirror China supplier, we have modern production lines of various kinds of high-end cosmetic mirrors with lights, LED lighted vanity mirror and non-illuminated magnifying mirrors. With continuous development for more than 12 years, our products are welcomed in Europe, North America, Oceania and other countries. To meet the higher and higher satisfaction demands of customers, we will continue to introduce and use the world's most advanced technologies and latest processes to improve product quality and production efficiency also lower all types of manufacturing costs meanwhile.

Our lighting products have hold electrical appliance safety certifications of most countries in the world, such as UL, CSA, CUL, CE, TUV, GS and CCC. Some items have even passed water and dust protection grade IP22 by GS demand. Our factory has passed ISO9000:2008 certification and is qualified to proceed OEM or ODM orders of world-class brands. Every product design and manufacture process is strictly controlled, from initial drawings, tooling manufacture to final product assembly. Besides we have two design offices both in China and Italy where we integrate recent trends from Europe to bring clients with the upfront designs. More and more reasonable functions will be applied except common wall hanging or table standing.

Makeup mirror is also known as cosmetic mirror, which is mainly used for women makeup or man shaving. Vanity mirrors are varied from different usage and pattern. Our cosmetic mirrors are mainly made of high quality brass with shiny chrome plating. But we also produce magnifying mirrors from top-grade stainless steels with bright polishing, which have the same beautiful out-looking and strong anti-rust ability but much lower prices. This unique advantage is result from our long-term research.

Klarm is also a leading shower caddy China company of shower fittings and bathroom accessories to global building material market. We feature the complete set of manufacturing processes, including gravity-casting, precision machining, experienced manual polishing, in-line inspection and perfect assembly. Benefiting from advanced technology and production process to improve the quality performance and control manufacture costs, Klarm provides customers with on-time shipment and long time quality guarantee. What's more, we are happy to develop new products based on customized requirements of clients.

We have a wide range of shower baskets and shower caddies from single layer to two tiers and from wire designs to sheet metal construction. Klarm's main customers are brands, traders, manufacturers, importers and grand hotels. The secret of our success owes to four chief factors: active and cooperative attitude, various modern and classical designs, the best balance between price and quality, constant and frequent services. Successful management, attentive production, reliable quality, considerate services and eased relationship are the business concepts followed by us for past years. And we are aiming at development of new products with high taste and world class. Klarm wants to become your reliable and cooperative partner!