Check out these magnifying mirror with light on stand photos:
Peggy's Cove Lighthouse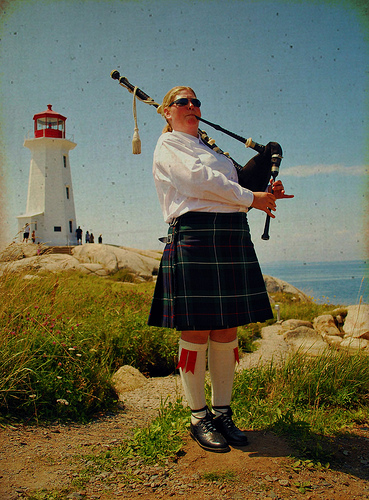 Image by ShutterbugMari
The very first lighthouse at Peggys Cove was built in 1868 and was a wooden residence with a beacon on the roof. Each and every evening the keeper lit a kerosene oil lamp magnified by a catoptric reflector (a silver-plated mirror) creating the red beacon light marking the eastern entrance to St. Margarets Bay. It was replaced by the current structure, an octagonal lighthouse was built in 1914. It is produced of concrete and reinforced steel but retains the eight side shape of earlier generations of wooden light towers. It stands nearly 15 metres (50 ft) higher. The old wooden lighthouse became the keeper's dwelling and remained near to the present lighthouse until it was broken by Hurricane Edna in 1954 and removed. The lighthouse was automated in 1958. Because then, the red light was changed to white light, then to a green light in the late 1970s. Lastly to conform to planet standards the light was changed to red in 2007.
**textures by pareeerica
Cool Magnifying Mirror With Light On Stand images